Mervis Recycling is a regional leader in the recycling, brokerage, transportation and management of iron and metals across North America and the Pacific Rim. Working with metals for decades, we have the equipment and personnel to meet all of your metal buying, selling and recycling needs.
For individuals and corporations alike, Mervis Recycling is able to provide fast, efficient service, quality pricing and a wide array of accepted materials. We can help reclaim value for excess materials you need for increased efficiency and production at a reduced cost and streamline your recycling process.
With over 90 years in the scrap recycling business, Mervis has evolved into much more than a scrap recycling center.
But what do we do?
Scrap Management and Recycling Audits
We provide customized audits to your business, allowing you to identify the areas where you could be recycling and generating increased revenue, then providing the expertise you need to see the process through.
Recycling Services
To us, every partner, whether industrial or individual, is a relationship where we work hard to ensure that they succeed. We survey each situation and provide total services to meet everything you need to meet your recycling buying, selling or brokerage goals. For plastics, metals, electronics, fiber, and used machinery and equipment, we can find the right solution for you.
Brokerage
Our reusable equipment division provides support in locating and brokering secondhand machinery and equipment. Our suppliers receive consistent information on markets, transportation expertise, prompt payment, thorough financial reporting, and quality customer service.
Customized Processing
Our state-of-the-art processing equipment and expert operational staff are at the forefront of the field. This allows Mervis Recycling to efficiently process your ferrous, non-ferrous, plastic scrap, and by-products in order to secure the maximum value for your scrap.
Tolling
We can start with your material, process it with our specialized equipment, and return to you for reuse. Our tolling processes are available for ferrous, non-ferrous and plastic materials.
Railcar Dismantling
Mervis offers partial and full dismantling of railcars nationwide. To learn more and begin the process of your railcar dismantling, contact our corporate office today.
Transportation
Our transportation equipment is able to better serve you and ensure low transportation expenses with maximum efficiency in picking up materials from your facilities.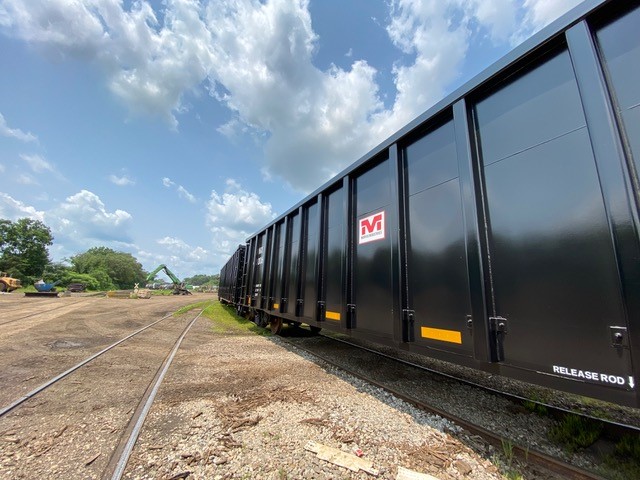 Do you have some scrap to bring in to one of our retail recycling centers, but not sure if it is made of ferrous or non-ferrous material?
You can visit our accepted materials page for a complete list of commonly recycled items, and whether they fall into the ferrous or non-ferrous category. To determine current market value of your scrap metal, download the Mervis Scrap App – learn more here.